Sample For Free / Targeted Sampling
Samples for Free and Targeted Sampling are consumer-focused samples distribution programs available directly to online consumers.
Integrated into the Chemist Warehouse Group websites, our aim is to ensure your samples reach as many consumers as possible to maximise your product sales.

Samples for Free are available to pre-qualified consumers who can add up to 10 samples to their order.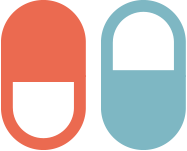 Targeted Sampling is also available to online consumers. No pre-qualifying criteria is necessary, as we automatically include the samples in the order when the consumer selects from defined product ranges.